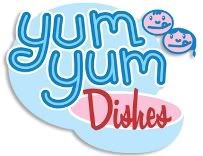 Hey everyone! My next review is for
YumYum Dishes
. You may remember I did a review for them in the past and you can check it out
here
.
YumYum Dishes are great little bowls that help with your portion control. They're only 4 oz and comes in an assortment of colors. Recently they came out with a new little bowl, same size but it comes with a lid so it's perfect for microwaving which is perfect for meee because I'm a lazy cook!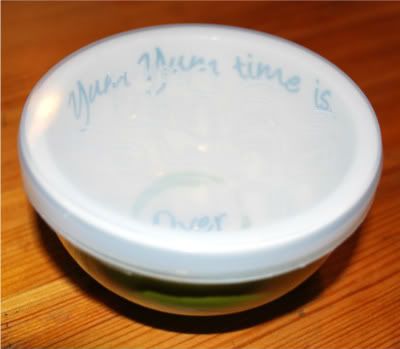 I also love the color because I'm a green person. But I think this is a great idea. Sometimes you just need to microwave little things like a little bit of butter or a piece of cake. And sometimes, with that piece of cake at least, you will cut a giant piece of cake because you have a nice sized plate but if you have a smaller dish like this Yum Yum one you will control your portion of the cake and have a smaller piece. A little goes a long way for sweets, especially if losing weight/getting fit is a New Years Resolution of yours!
They also have plates which looking back is probably best for that cake you're going to microwave. So definitely check those out, too!
Even if you don't need to microwave anything, this is a great bowl to carry snacks in like berries or cereal if you need a snack on the go or if you're traveling somewhere. It's a nice ceramic bowl that won't break easily and the lid stays on quite tightly.
Overall, definitely check out YumYum Dishes especially since it's the new year and I know a lot of you made some healthy resolutions! This is the perfect way to get those resolutions started! Portion control!
Buy It!
Head on over to
YumYum Dishes's website
use the coupon code
STAR20
(all caps) and you'll get 20% off your entire Yum Yum order from today until 1/20/12.