Hey everyone! My next review and giveaway is for
Combat
. Combat is a great product that gets rid of unwanted, buggy guests like ants.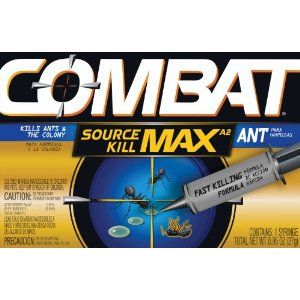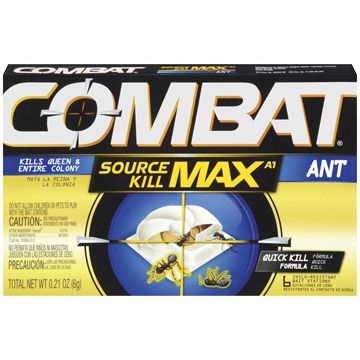 I received both the Source Kill the Max Ant Bait and Gel.
I received these product while my roommate was moving out and my other roommate was moving in. But some other little dudes were trying to move in too, ants, and while there weren't many of them we wanted to get rid of them to prevent more from coming and fortunately the Combat Gods heard us and brought us these and man did they work!
The ant traps are really simple, you just put them where ever, we have all seen them before. While some may not be a good, Combat is pretty legit and works quite well. This product kills the ants most commonly found in homes. It's simple, it's easy, put it where ever you don't have to deal with the smell of insecticide or anything, I really loved it.
The gel I had never tried before but you just squirt it in crevices, cracks, and where ever you see the ants coming from. It contains a fast-acting active ingredient called Fipronil that kills them. It's the first specially formulated ant gel and is a fast killing formula that works in hours. Super easy to use too and extremely effective.
Overall, Combat has been around for years and is a trusted and reliable brand to get rid of annoying critters and they definitely did not disappoint this time. It really worked any got rid of those little ants. Definitely check them out! You won't be disappointed!
Buy It!
Head over to
Combat Bug's website
and see where they a selling it near you!
Win It!
ONE winner will receive a Combat Prize Pack!
a Rafflecopter giveaway