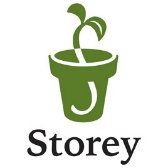 Hey everyone! My next review is for
Storey Publishing
. Storey has a wide variety of awesome books from knitting to cooking to pets to well being, you name it they will probably have it.
I received
The Hiking Companion by Michael W. Robbins
.
I chose this book because now living in southern California I really want to get into hiking. It's beautiful and easily accessible but I am not well knowledgeable in it and wanted to gain some knowledge. This book looked cool so I did just that, gain some knowledge on hiking.
Storey's mission is to:
"To serve our customers by publishing practical information that encourages personal independence in harmony with the environment."
I really appreciate this because while they aren't your typical how-to books they do help you do activities and crafts.
I found The Hiking Companion to be a short, easy read I read it in maybe two hours but it was really helpful and informative. Michael really personalizes things whether it be just a what to pack list to what to be cautious of while hiking, he always adds little anecdotes to make it easier to relate to. He always remained neutral too. I don't like reading companions or guides where the person thinks he knows it all because he probably does and shoves it in your face, Michael didn't do this at all. His writing was much more like just talking to you and holding a conversation, giving recommendations of what to do and what not to do, etc. I really enjoyed that.
Overall, I was really impressed with the book and it definitely amped me up for hiking. I also liked how at the end of the book he listed great parks and hikes to go on all around the United States. Pretty awesome and super helpful.
Definitely check out Storey, even if you aren't into hiking because it took me so long just to pick one book/one topic I wanted to read and learn more about. They have such a great selection, literally at least one book for everyone.
Buy It!
Head on over to
Storey's website
and browse their awesome selection, you won't be disappointed!