Hey everyone! My next review is for
Red Envelope
. Red Envelope is a great company that sells a variety of great gifts from Christmas related ones to jewelry to barware and everything in between. Stumped to find a gift for someone for the holidays? This is a great site to get inspiration! Or a just a great site for you to shop for yourself, too!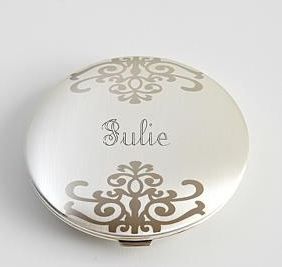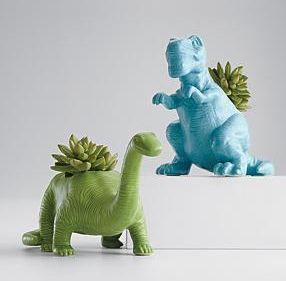 I received:
A personalized mirror compact
A T-rex planter


The mirror compact I actually personalized for my godmother, my Aunt Bernadette, for Christmas. There's always those certain people hiccups on your Christmas list you don't know what to get them and you don't want to be too impersonal and get them lotion or candles, so when I saw this I felt it was a perfect little gift for her. My mom really liked it and I know I would enjoy this, too. It's simple but still really pretty and useful. I really love the detail on it, it makes it look vintage and really lovely.
The t-rex planter I got for myself just because I love dinosaurs and I can't not get a dino planter. Tyrannosaurs Rex's are my #2 and they didn't have a stegosaurs, my #1, so I got it. We are actually slowly creating a dinosaur-themed kitchen and this is going to look lovely on our table. He's pretty big too and it has a nice cushion under his feet so he doesn't scratch any surfaces. I love it and it is so awesome.
So as you can tell by the two completely different products I received from Red Envelope they literally have something for everyone. You name it they might even have it or something similar. My one qualm is that right after I got this dino planter it went on sale so I could've gotten BOTH. Oye. Oh well. Next time.
Overall though, definitely check them out they have a great assortment of gifts and even
christmas stockings!
. Like I said, you can even be inspired to get a certain present for a special someone if you spot it on the site!
Buy It!
Head on over to
Red Envelop's website
and browse their awesome selection!