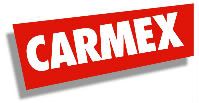 Hey everyone! My next review and giveaway is for
Carmex
. You may remember that I've done reviews for them before and you can check them out
here
.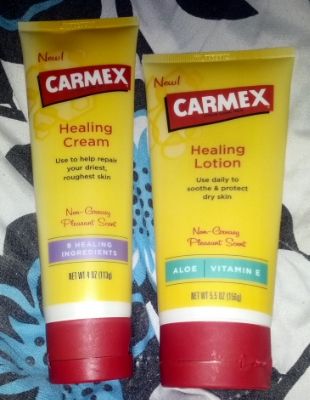 This time Carmex sent me their
Healing Cream
,
Healing Lotion
, and this pretty awesome Carmex hoodie! Sorry I'm not showing my face but I just got out of the shower and was makeup-less, and feeling not too pretty, haha.
Even though I live in Southern California where it is basically spring now, I am going back home to New Jersey for a week and winter is still roaring away. With the winter wind your skin can get really, really dried out. Luckily there's Carmex!
With increased levels of lanolin, their Healing Cream mimics your skin's natural lipid layer to maximize healing, while petrolatum and allantoin soften rough skin and aid in moisturization. Perfect for everyday use, Carmex Healing Cream helps protect skin and keep dryness away. It has rich healing ingredients, including aloe and Vitamin E.
I really love Carmex because their lotions work. They really moisturize your skin and don't leave that greasy feeling. I also like that they don't really have scents to them just because sometimes you just want to feel moisturized and don't want to smell like flowers or whatever. You just want to feel moisturized and clean and that's what Carmex does.
Also the hoodie is pretty awesome. It is super warm and comfy. I love the yellow because Spring and Summer will be hear before you know it and it's perfect to put on when the sun goes down and it gets a little cool out. I also like that the logo isn't ginourmous so I can literally wear this with almost anything. And I'm a total hoodie girl.
Once again Carmex does not disappoint. They are a great company that have been around forever and once you try their products you realize why. The quality and the way the lotions and creams work to hydrate your skin is awesome! Definitely check them out you won't be disappointed!
Buy It!
Carmex products are available at Walgreens, CVS, and Walmart, or head on over to
Carmex's website
and check out more info where you can get some!
Win It!
ONE winner will receive a set of Carmex Cream and Lotion!
a Rafflecopter giveaway