Hey everyone! My next review and giveaway is for
Farm Rich Snacks
. They use 100% real cheese, real chicken, just real ingredients to make super easy to make snacks for everyone to love and enjoy!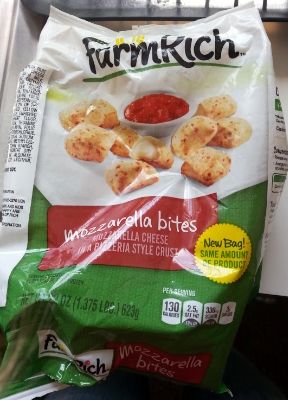 I received a coupon in the mail so I went and picked up their
Mozzarella Bites
.
These bites are so yummy and addictive! Only 130 calories per serving (4 bites per serving), 2.5g saturated fat, 330mg sodium, and 3g of sugar. They're a fast snack that are loaded with saturated fats and sodium. You can put them in the oven, toaster, or microwave depending on the amount of time you have. Me? I just put them in the microwave for a minute and a half and bam! Done and delicious!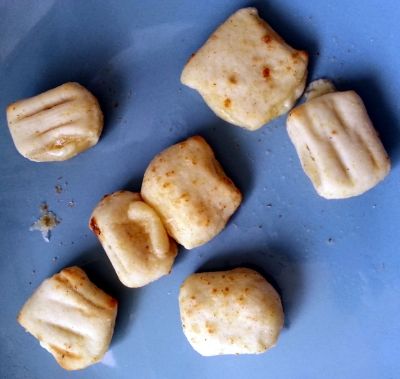 I kind of wish they came with marinara sauce like the picture shows just because you can't have mozzarella anything without marinara but I understood it's kind of difficult freezing it and depending on how many you eat in one sitting. I ended up dunking them in salsa and that actually tasted really, really delicious too.
Some other bonuses of these awesome bites is that they are made with 100% real mozzarella cheese and authentic pizza crust. It's a good source of calcium and protein and contains 0g trans fat per serving.
Fair warning is that they are pretty addictive, seriously 4 per serving is not enough. I had 8 and I'm still craving them, haha. I love the dough, too because they're like mini pizza bites. Dip them in some sauce and boom.
Overall, I was super impressed with Farm Rich and definitely want to try their other snacks like their mushrooms and jalapeno bites. YUM!
Buy It!
Head on over to
Farm Rich's website
and click on the
Product Finder tab
to find Farm Rich snacks near you. You may have to search though because one Ralph's near me the website said had it but didn't, luckily there's like a billion Ralph's near me so it was too hard to find.
Win It!
THREE winners will win ONE Free Farm Rich Product Coupon!
a Rafflecopter giveaway