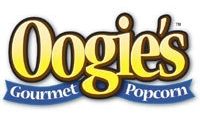 Hey everyone! My next review is for
Oogie's Gourmet Popcorn
. Oogie's Gourmet Popcorn is a great company that has a variety of delicious, unique flavors of popcorn and contain nothing artificial.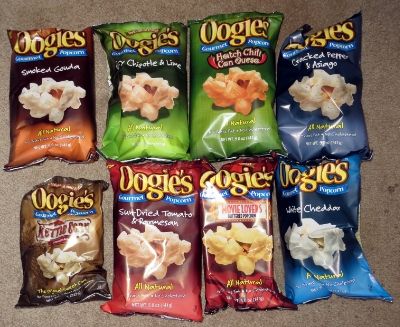 The flavors I received are:
White Cheddar
Sun Dried Tomato and Parmesan
Smoked Gouda
Spicy Chipotle and Lime
Hatch Chili Con Queso
Cracked Pepper and Asiago
Kettle Corn
Movie Lover's All Natural Buttered Popcorn


These are AMAZING. I love the unique flavors and they just taste incredible. I tried the sun dried tomato and parmesan first and was addicted at first bite. The others, Smoked Gouda, Spicy Chipotle and Lime, KETTLE CORN, oh man they were all so delicious. I opened the first bag then my friends and I had a little snacking party trying the other flavors. I can tell you my least favorite was the Movie Lover's one just because it is boring, tastes delicious but when you have the choice between Hatch Chili Con Queso or regular buttered popcorn you're going with the chili con queso! But some people prefer the classics over the new fancy and delicious flavors so if you love buttered popcorn you will love this one, too!
But this popcorn isn't like your average popcorn, it is cholesterol free, trans fat free, gluten free, 100% whole grain, good source of fiber, and made with non-gmo corn. They also pop the bags individually so your popcorn is pretty much perfect.
After working at a movie theatre as my first job I have to say I really don't like popcorn but these flavors intrigued me that I HAD to review them and I am so glad I did because they taste amazing. Even if the movie theatre popcorn smell grosses you out (as it does me) you will still probably love these snacks. They are jam packed with delicious flavor and just leaves you wanting more, fortunately, the bags are pretty big, haha.
Overall, I was insanely impressed with Oogie's their popcorn is amazing. Definitely check them out and check out their
facebook
for crazy awesome giveaways they have every month.
Buy It!
Head on over to
Oogie's website
where you can buy them online!