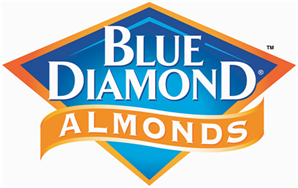 Hummus is probably one of my favorite things in the world to eat. But what I like about it is you can pick so many delicious things to dip in it. One of those things is the latest delicious crackers from Blue Diamond.
Blue Diamond Almond's Artisan Nut Thins
. I received this opportunity thanks to
Naturally Savvy
. They are perfect for my hummus snack time! And just regular snack time.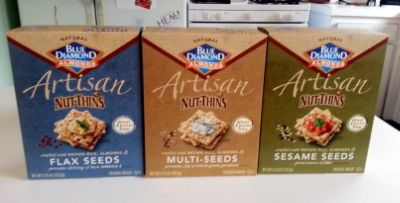 The flavors I received are:
Flax Seeds
Multi-Seeds
Sesame Seeds

All crackers contains 3g of protein, no cholesterol, 130 calories per service, and no wheat or gluten. The flax seed crackers contain 400mg of ALA Omega-3. The sesame seeds contain 3g of fiber. The multi-seeds contain 21g of whole grains.
These guys are addictive! I opened up the Flax Seed box to dunk some in my hummus and nearly ate half of the box! They're so delicious.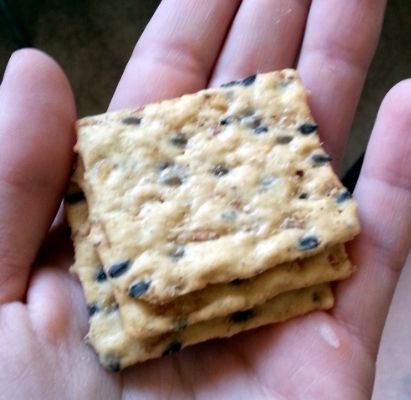 I also enjoyed eating them solo too. The multi-seed ones especially have a great flavor, not too salty or seedy, just perfect. I also love that they're gluten free, wheat free, and have no corn syrup or anything like that. My one friend is allergic to nearly everything. Literally everytime I think I have something for her to snack on when we're hanging out watching "Orange is the New Black" or whatever there's always one ingredient I miss. Thank goodness for apples because that's what she ate last time and....thank goodness for these crackers! Honestly, I'm going to bring her a box or at least some of a box (because I probably ate most of them by then) once I hang out with her later this week.
Overall, I was very impressed with these nut thins, they're so delicious. Definitely check them out, you won't be disappointed!
Buy It!
Head on over to
Blue Diamond's website
and browse their delicious selection.