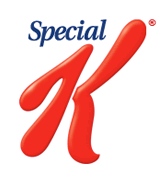 We all know and love
Special K
, it's a great brand that always had the best snacks whether they're granola bars or shake mixes, and always the greatest cereal. Recently, they came out with some great, unique cereal called Nourish. It's a hot cereal and it's delicious. I received the opportunity to review their new hot cereal, along with their Nourish nutrition bars, thanks to BzzAgents.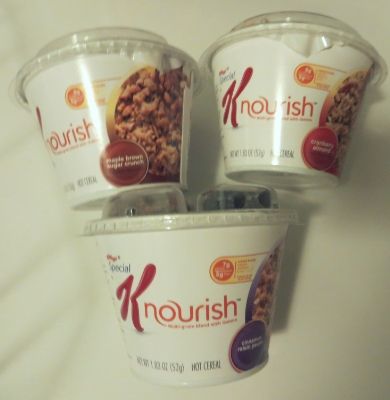 The Nourish cereals I received are:
Maple Brown Sugar Crunch
Cinnamon Raisin Pecan
Cranberry Almond
The cereals comes with fruit and nut toppings you mix in to add to the yumminess factor.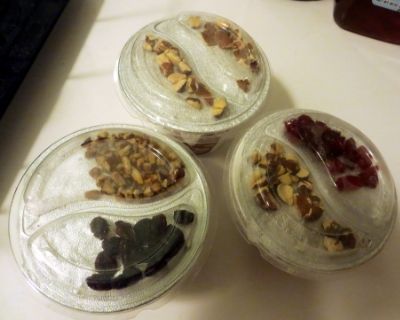 Basically you open up the container, add about 1/3rd of hot water, stir, leave it for 2-3 minutes, then add in the fruit and nuts. It's like oatmeal but a lot easier to make, more delicious, and only contains 190 calories per container. Oatmeal can be good for you but in the instant kind, this is a much healthier alternative. It's a unique multi-grain blend of quinoa, oats, barley and wheat. Each delicious flavor is a good source of protein, fiber, and vitamins A, C and E, so you can nourish yourself with a warm, nutritious start to your day.
I am a huge cereal fiend, but sometimes in the morning I'm a little cold or I want something warm so this is the perfect easy breakfast I love them. I love the nuts and fruit too it's just like another delicious bonus.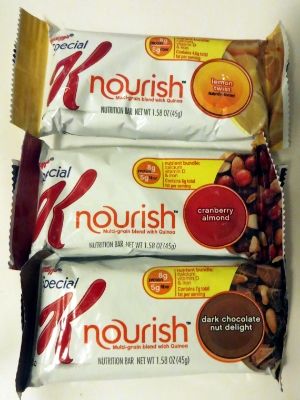 The bars were pretty delicious, too. The flavors I received are:
Lemon Twist
Cranberry Almond
Dark Chocolate Nut Delight

I love snacking, especially because sometimes I have a crazy schedule where I can't have a giant meal so I grab a bar to have on the way and these are perfect. There's so many bars out there nowadays that claim they're nutritious and healthy but are packed with preservatives and sugar. These contain 8 grams of protein and 5 grams of fiber also contains calcium, vitamin d, and iron.
I wasn't a huge fan of the lemon zest mainly because I'm not a huge fan of lemon flavored things but the others were so, so delicious! Such a great snack to have on the go and while the calories are a little high at 160 calories it's because it's packed full of protein and fiber. Definitely worth it, too!
Overall, I was really impressed with Special K's Nourish line, they were so delicious. Definitely check it out you won't be disappointed!
Buy It!
Head on over to
Special K's website
and browse their delicious selection!