Well everyone, I'm starting my Chistmas shopping a little early, but when you see something unique that makes a perfect gift for someone you get it and save it for that person. That's what happened with
Piczzle Photo Puzzles
, a great photo puzzle that makes a lovely, personal gift for that special someone who just so happens to be a little difficult to get gifts for.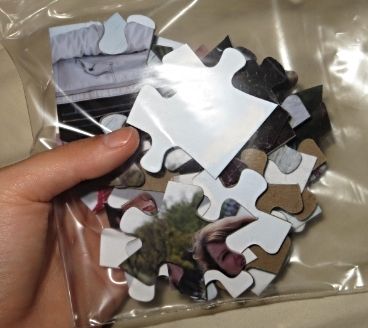 That person, or at least one of those people for me, is my grandpa. You can't get him something really nice because then he'll get mad at you for spending your money on it, but you also don't want to het him something like a tie either because that's too impersonal and he'll never wear it. When I saw Piczzle, I knew it'd be a cool gift to give him for Christmas.
With Piczzle, you choose one of your photos and they make it into puzzle pieces. My grandpa doesn't make puzzles too often but he does love games. I used to go to his house and play chickers with I'm all the time. So maybe it would make a nice excuse for me to go over his places again and help him build the puzzle.
I chose this photo of my mom, grandpa, and I when we went down to visit Washington DC. I really enjoy this photo because it's a great picture of us and just reminds us that we had such a great time.
Overall, I think Piczzle is a great idea and makes a wonderful gift for someone. Definitely check them out and be sure to check out
Piczzle Photo Puzzles on Facebook
and
Piczzle Photo Puzzles on YouTube
.
Buy It!
Head on over to
Piczzle's website
, select what size puzzle you want and photo and make one for yourself!
Win It!
ONE winner will receive a small cardboard puzzle!
a Rafflecopter giveaway