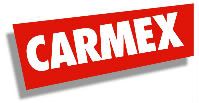 Cold winters really can take a toll on your lips, what with the wind, snow, and everything in between. In order to keep your lips hydrated, check out Carmex! Carmex is my go-to brand for lip products. Carmex makes great products that soothe my lips and leave them feeling great! Carmex's new Moisture Plus collection is perfect for this.
Carmex's latest collection of Moisture Plus features designs that appeal to all of the diverse Carmex users and potential Carmex users. They've included:
Chic -
A black and white houndstooth pattern that's for the modern girl with a classic taste.
Fab -
A purple circle pattern that's for the girl who embodies the 1960's and Edie Sedgewick.
Adventurous -
A leopard print that's for the girl that's up for everything and all for living on the edge.
Whimsical -
A multi-colored wave print for the girl that is the free-spirited, nature lover.
Can you guess which one I gravitated toward first? The adventurous leopard print. I told you guys, I'm a Jersey girl, so I was born with a soft spot for animal prints. I actually read the little cards that explained each pattern after picking out the one I liked and I feel like this one definitely fits my personality, too. I'm always the friend that's up for an adventure and I am a firm believer of YOLO. (Haha, seriously though.) Though just to make sure and confirm I am as adventurous as I think I am, I took Carmex's Uniquely You Personality Quiz. This quiz helps assist you in picking the one that fits your personality best. I actually did end up getting Adventurous, too. I guess my affinity for leather and rocker-type clothing also assisted in that decision-making process.
Not only are the sticks really unique and awesome but Moisture Plus by Carmex is really great on your lips, too. It's formulated with Vitamin E and SPF 15. It contains shea butter and aloe for a healing benefit. It also gives you a nice glossy shine without being sticky like a gloss, it's like a really smooth and shiny balm. It also doesn't test products on animals which is a great added bonus.
Overall, I really did enjoy the new look for the Moisture Plus and how they tired to create different, cool patterns to fit any woman's personality. I think they could make great little stocking stuffers for people that love lip balms and lip glosses aka people like me. I love little cool but practical stocking stuffers like this because you can actually use them and they're still really cute. Definitely check them out, you won't be disappointed!
Buy It!
Head on over to Carmex's website and browse their great selection! Head on over to a CVS or Walgreens near you and buy one, too!
Win It!
One winner will win a complete set of the new Carmex Moisture Plus line like above!
a Rafflecopter giveaway