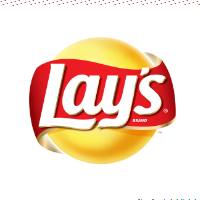 Hi everyone! I hope you all had a great holiday break, I sure did! But Star Impulse is back with some great reviews for everyone! First up is Lay's Potato Chips and their latest flavor Pico de Gallo! I received this opportunity thanks to
Klout!
For those that aren't familiar with Pico de Gallo it's that chunky tomato stuff that has bits of onions and cilantro in it. Usually pico de gallo is also served with your tacos and burritos alongside your salsa and guacamole. It is pretty delicious.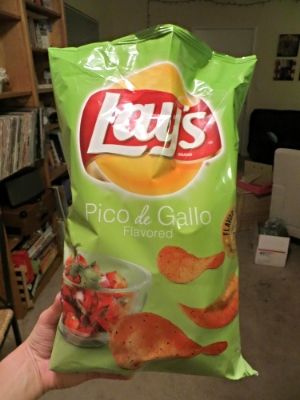 I like when chips come out with odd and fun flavors like pickle and chicken and waffle. Needless to say I was pretty excited to try these, especially because I'm quite a fan of pico de gallo. I have to say though, I was pretty bummed out when I tried them though. They reminded me more of a spicier ketchup chip, only not spicy like hot but spicy like the spices of salt and pepper. It also was missing the key flavor ingredient of pico de gallo: cilantro. I didn't taste any cilantro at all.
Not to say these chips tasted gross or anything because they didn't. They just did not taste like what they claimed to taste like. I guess that is how some flavored chips are though. For instance, the ketchup chip is pretty on the money but the chicken and waffles one is definitely not, so you do have to take that into consideration.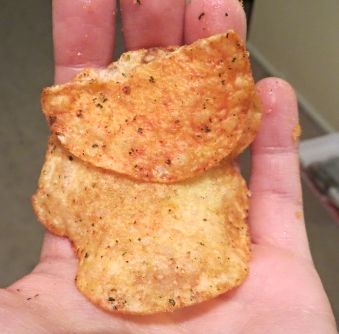 Overall, it boils down to how serious you are about the flavor of these chips. Do you want to taste a chip that tastes just like pico de gallo? I don't recommend these. But are you open to trying unique flavored chips for funsies? Then try them out!
I'm a big fan of Lays though they always keep us on our toes with the latest, coolest chip flavors. While this flavor may not have been a huge hit for me, I will definitely continue to buy them and follow them on their crazy flavor journey.
Buy It!
Head on over to a store near you or check out
Lay's Website
.