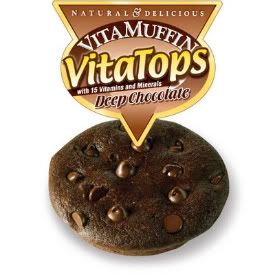 Hey guys! Just giving you an update that those yummy
Vitalicious Vitatops
are gonna be sold at Costcos in Arizona, Southern California (San Diego area), Colorado, New Mexico, Nevada, Utah and across Canada. And starting May 27th they'll be available in Connecticut, Delaware, Maryland, Massachusetts, New Jersey, New York, Pennsylvania, and Virginia. But hurry! They'll only be available for 4 to 6 weeks!
Also! They're currently having a Costco Twitter contest to win a 3 month supply of VitaTops AND a year Executive Costco Membership. To find out more information about the contest
click here
.
To read my review on Vitalicious check it out
here.