I'm a big snacker, you guys probably know this by now. So when I see a new delicious, looking snack I've gotta try it out. That why I was pretty excited to try
ips Snacks
.
Ips come in four delicious flavors:
Barbeque
Aged White Cheddar
Sea Sakt and Black Pepper
Cinnamon Sugar


ips actually stand for "Intelligent Protein Snacks." As their website says:
"ips are deliciously crunchy snack chips made with corn, egg white, and other all natural ingredients. And with 7 grams of protein per serving, they are the first chip that you can feel great about eating!"
I actually have tried ips before and they were too good! They are kind of similar to cheese doodles but not as dusty and are way better for you. They're very light and delicious. They aren't fried but still crunchy. They're a great source of protein because they're made with egg whites and egg whites are a great source of protein.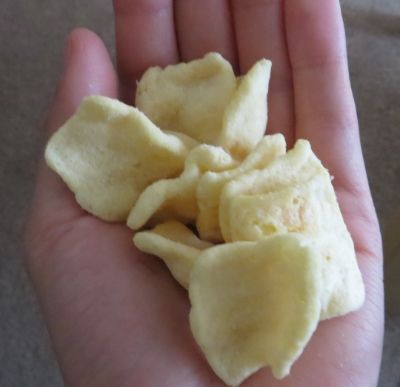 Other great reasons why ips are a fantastic healthier option for snack are:
-They contain 50% less fat than leading fried potato chips
-They have fewer carbs than leading baked potato chips
-They're naturally gluten free
-Contain no GMO's
-Have 0g trans fat
-And are all natural with no artificial colors, flavors or preservatives
Overall I was super impressed with ips, they are really delicious and a great snack to have with your lunch or if you're just in a snacking mood. Definitely check them out, you won't be disappointed!
Buy It!
Head on over to
ips All Natural's website
and buy them online!