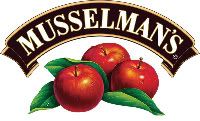 We all know the phrase "bigger is better" and in most cases that can be true, especially when you're talking about applesauce. Yes, you read correctly, I typed applesauce.
Mussleman's
came out with a new campaign called "Big Cup" in which they've increased the size of their applesauce.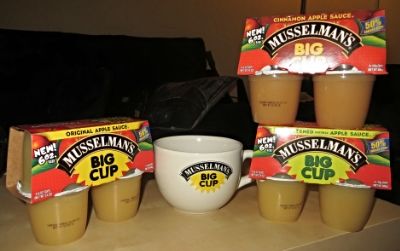 They sent me all of their staple flavors now in the Big Cup size including:
Cinnamon
Unsweetened
Original
Along with a literal "big cup" which I'm sure you can put your applesauce in or just make a giant cup of coffee or tea. I like this because it was a cute little bonus gift to go along with their campaign. Musselman's is great with adding sweet little gifts like this and I always love them.
Now it's 6oz, pretty much the size of a yogurt or pudding cup. I like the size change because applesauce is a great alternative to yogurt and pudding, might as well look the part, you know?
My personal favorite is cinnamon, but you guys probably know that already. It's just so good and gets rid of those sugar cravings while still being nutritious and delicious.
Overall, I like that Musselman's went bigger, because nothing changed in flavor, they have the same great delicious and nutritious taste just more of it. And who doesn't want more of a good thing? Musselman's did not disappoint once again. They're awesome, definitely check them out!
Buy It!
Head on over to
Musselman's website
and browse their awesome selection!