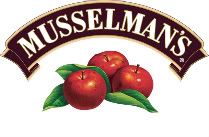 Hey everyone! So my next review is for
Apple Butter and Fresh Pressed Cider!
Musselman's is a fantastic company, you may recall that I reviewed their applesauces
here
and
here
. But tis the season for other apple products, like cider and butter! Yummm!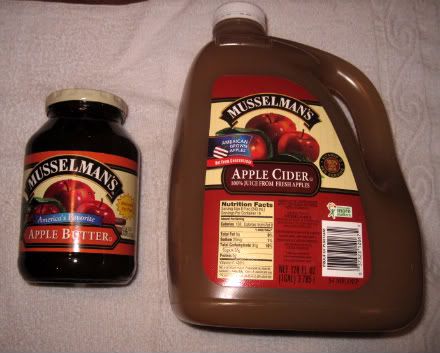 I am a huge, huge fan of both. I recently bought both products when I went apple picking in late September, those products since then have been devoured...courtesy of me, so I was more than happy to review Musselman's products of them!
The cider came with a recipe to make hot mulled cider which sounds delicious. Though I haven't made it yet we actually might make it tomorrow for Thanksgiving. But the cider itself, just chilled is delicious. Tastes just like homemade cider, it's great. I think it tastes like that because it is fresh pressed. I've tasted store-bought ciders before and they taste like apple juice with a little bit of cinnamon flavor but definitely doesn't have that cider kick like real ciders do. This one does. It is very refreshing. Plus it is also really great that it comes in a huuuuge jug! Great for all the thirsty family at Thanksgiving!
The apple butter was equally great. I am a huge fan of apple butter, I always have been. It is a great spread for bagels, toast, rice cakes, etc. I typically use it at breakfast on some toast, it hits the spot especially during the fall, it is just right. For those that don't know what apple butter is, it's like an apple cinnamon spread, not as gelatinous as gelly but smoother, almost like apple sauce but not as dense. Anyway it is delicious, if you are a fan of apple cinnamon things definitely try it. I also love pumpkin butter too. Perfect spreads, specifically this apple butter by Musselman's is delicious!
Overall both the apple cider and butter are perfect additions for the fall. Definitely check them out! You won't be disappointed!
Buy It!
I saw these at my local Shop Rite, so I'm sure they're at a local supermarket near you! If you're unsure though check out the
Store Locator
.
Disclaimer-
I was provided a product in exchange for my review.
You can read more about my blog policies in my disclaimer.